Welcome to part 2 of my 4 part series, where we will look at what happened to former Panthers after leaving the Sunshine state. Here is part 1 if you missed it. Players who were drafted by Florida, but never played a game for them will be counted, to the best of my memory. However, they must have played at least 1 NHL game to count if they were drafted by the Panthers but didn't sign with the team or have at least 1 game with the Panthers if not drafted by the club.
Colorado Avalanche
Joonas Donskoi, F
Image Credit to Wikipedia
Career with the Panthers: 2010 4th Round Pick. Despite being picked by the Panthers, Donskoi and the club failed to reach an agreement.
After the Panthers: Donskoi would play most of his career in Finland. After an impressive stretch on the Finnish national roster in tournaments in 2014-15, the Sharks gave him a shot. Donskoi put up 36 points in his rookie season, including a game winning goal in OT of game 3 of the Cup Finals. Despite an injury-shortened sophmore season, Donskoi has been a consistent 30+ point man. After being signed by Colorado this offseason, he is projected to have the best season of his career with 29 points in 44 games at the time of writing.
Jacob MacDonald, D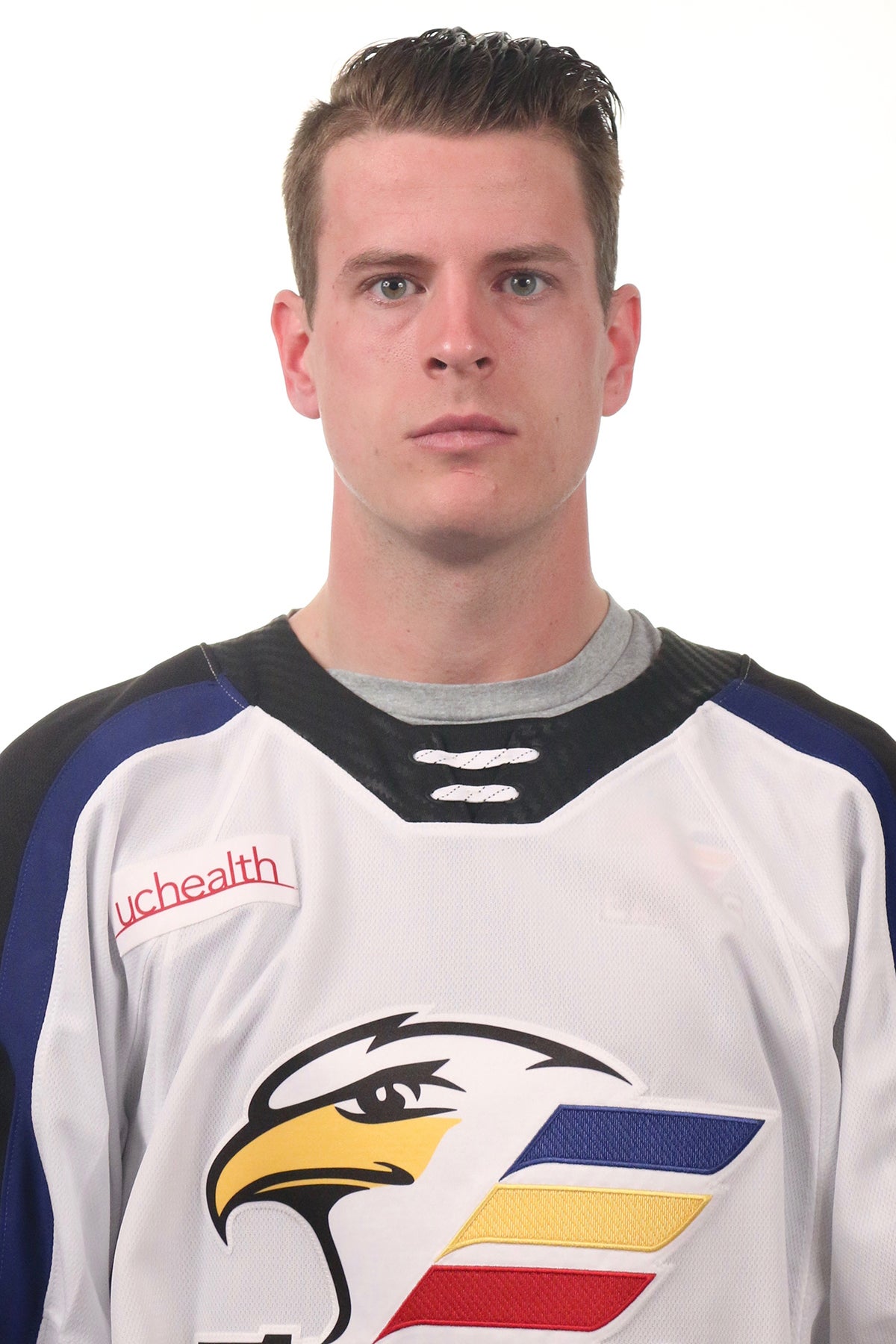 Image Credit to Coloradoeagles.com
Career with the Panthers: 2018: 2 GP, 1 G, 0 A, 1 PTS
Panthers Career: Signed as a free agent, MacDonald surprisingly cracked the opening night roster for the 2018-19 Panthers. Despite scoring the first goal of the season for the Cats, his first career goal in his first career game (I believe he was the first Panther to do that since Barkov), he had a rough second game. After an injured Bogdan Kiselevich returned to the lineup, MacDonald was sent down. He had a good year for Springfield.
After the Panthers: MacDonald was traded this offseason for Dominic Toninato. He has spent the whole season in the AHL.
Columbus Blue Jackets
No former Panthers on the roster.
Dallas Stars
2016 2nd rounder for Florida Adam Mascherin never signed with the club. Mascherin was redrafted in the 4th round in 2018 and has yet to make his NHL debut.
Former Panther AHL Defender Reece Scarlett is also playing in the Stars system.
Detroit Red Wings
Dylan McIlrath, D
Image credit to Eliteprospects.com
Career with the Panthers: 2016 5 GP, 1 G, 0 A, 1 PTS
Time with the Panthers: A once top 10 pick, McIlrath was traded by the Rangers to the Panthers for Steven Kampfer. McIlrath had 1 goal in a 5 game stint with the club before being sent to Springfield. He was traded to Detroit for Thomas Vanek.
After the Panthers: McIlrath has played 23 games with the Wings in the past two years. He has yet to record a point. He is currently in Grand Rapids of the AHL.
Edmonton Oilers
Riley Sheahan 
Image Credit to Sportsnet
Career with the Panthers: 2019 33 GP, 2-8-10
Time with the Panthers: After being acquired in the McCann trade, Sheahan served as a bottom 6 center for the Panthers. He was pretty mediocre in his time in the Sunshine State, with a forgettable tenure
After the Panthers: Sheahan signed with Edmonton and has played in their bottom 6. Other than a 4 point night in one game, he has not done much in Alberta.
Los Angeles Kings
No former Panthers in LA.
Minnesota Wild
Kyle Rau, C
Image Credit to NHL.com
Career with the Panthers: 2016-17, 33 GP, 1-2-3
Time with the Panthers: Rau was an exciting prospect after his debut for the Cats, but that fizzled out after a 24 game stint in 2016-17. He was a 3rd round draft pick by the Cats in 2011, going a few spots before Calgary took F Johnny Gaudreau.
After the Panthers: Rau signed in Minnesota. In his 3 years in Minnesota, he has largely played in AHL Iowa, and is currently having a great season in Iowa with 35 points in 36 games. He has 2 points in 9 games with the Wild in his time on the pro ice for the Wild.