Record: 4-4-1, 9 points
Point Percentage: .500
Best Game: Oct 30       @ Detroit       W 5-2
Worst Game: Oct 29     @ Buffalo     L 0-3
THREE STARS OF OCTOBER FOR THE CATS
1st Star     #81  Jonathan Marchessault
9 games, 6 goals, 5 assists, 11 points
The most underrated signing of the offseason, Marchessault emerged as Florida's best player of the month and the NHL's third star. He is currently ranked 3rd in the NHL in points and Tied for 1st in goals. He got his chance when Jonathan Huberdeau went down with a severed Achilles tendon. He had 19 career points before October and he now has 30.
2nd Star       #7 Colton Sceviour
9 games, 5 goals, 2 assists, 7 points
Sceviour got a hat trick on October 30th against the Red Wings. After he had to play a defensive role in Dallas, the Cats are letting his offense shine. When Jokinen went down, he went on the 2nd line and impressed. He was another underrated signing.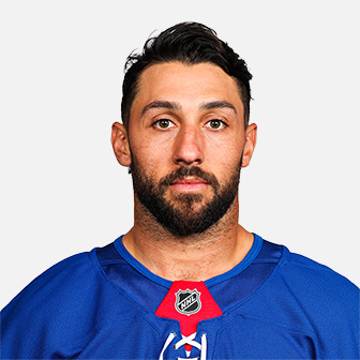 3rd Star           #21 Vincent Trocheck
9 Games, 4 Goals, 1 Assist, 5 Points
With all  of the injuries, Trocheck was one of the only big stars from last year who shined. The Cats are 3-0-1 this year when he puts up at least a point in a game.
Biggest Problem: Injuries were the biggest problem as Bjugstad, Jokinen and Huberdeau all went down.
Where are the Cats in the Standings: 4-4-1 9 points, 5th in the Atlantic, 3rd in the Wildcard, 1 point behind Tampa Bay.
AROUND THE LEAGUE STORYLINES/ANSWERS
Can Montreal keep their dominant beginning of the season going?
If Price goes down then it will be a lot murkier. While Montoya performed spectacular when Price was ill, I don't know how the Big Cubano will hold up if Price goes out for the year. However, I'm sure the former Panthers backup will be better if a situation arises. However, if Carey Price and Shea Weber remain healthy then they will definetly be at the top. If Price goes down, it will be a lot worse than if Weber goes down, because Price can stop opponents.
Same question for Edmonton?
If McDavid stays healthy, then I think they have a fighting chance. I don't see them finishing 1st at the end but if McDavid stays healthy, then I think they can sneak in as one of the lower playoff seeds. But if McDavid goes down, so does Edmonton.
Can Marchessault keep dominating in Florida?
From what I've seen, after this offseason Barkov and Ekblad got a lot of media coverage. They have been shut down early on. If Marchessault can continue to fly under the radar then I think he is on track for a 60+ point season.